For a small business , a simple spreadsheet can serve as a profitable accounting system. However, businesses that deal with invoices for hours on end using only Excel are likely to make more mistakes and end up sending inaccurate invoices to their customers.
So, as your business grows, the online invoicing software becomes an increasingly worthwhile investment.
Considering the fierce competition and certainly given the advancement of web technologies in 2016, exploiting such trends would be essential to facilitate the management of time, finances, and quality. If you are looking for invoicing software for an agency, legal department, business, or any other industry, where the standard billing process takes a lot of time and concentration – you are probably looking for a solution with much more developed billing functionality.
Modern invoicing software comes with many different features to help users in any way possible. In following up payments, preparing quotes, exporting invoices, etc.
Accounting software can do it all in no time. Take the example of BISON ERP , you will find all the necessary modules for any type of commercial activity. In addition, by using SAAS software, you will highlight the ergonomics since you will enjoy accessibility from any online platform.
From there you can ensure that the final invoices are sent successfully to your customers.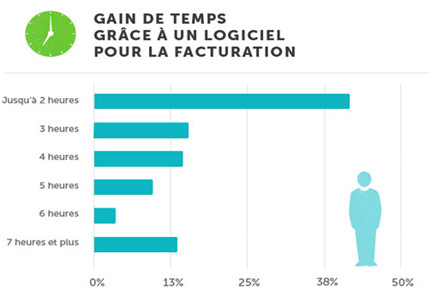 Likewise, there are a variety of software with different functions at different prices. Before settling for billing software, it is important to take this into consideration and ensure that you are choosing the right software that is compatible with the agreements and requirements of your business.
That being said, regardless of the feature set – good invoicing software will save your business countless hours by eliminating manual data entry and constant follow-ups.
Be the innovators!
On the one hand, you can use the invoicing software for business management and financial without investing your efforts in any heavy manual labor. In this way, an organization would be able to reduce the costs otherwise spent on employees to handle all of the work manually.
On the other hand, a business can fulfill a fair part of its administrative tasks with the use of invoicing software. Thus, the company manages to invest more time in increasing productivity by other means.
Also, Getdata has shown the effectiveness of online invoicing software conducting a study to estimate the number of hours that are left behind by using this trend. Over 40% of users managed to save up to 2 hours per week and the rest said they save between 3 and 7 hours.